Oregon city's dog ban condemned as crackdown on homeless people
Ordinance bars many dogs from central area, raising fears among homeless people with deep attachments to their animal companions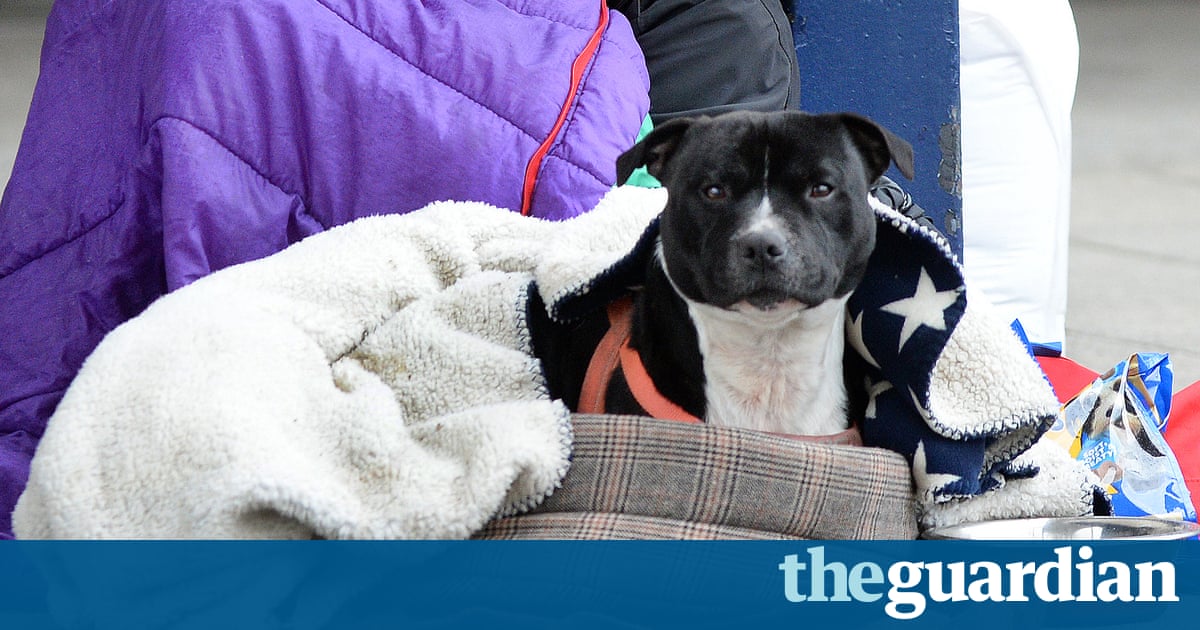 John Tarry and Adam Chili Hansman are homeless men who busk for a living in downtown Eugene, Oregon. They each make about $30 a week enough to buy cigarettes and food for their dogs, Seven, a black lab, and Eema, a husky-pit bull mix.
But soon the two men plan to leave Eugene altogether, and it is on account of their pets.
A recently passed city ordinance bans many dogs from a 12-block area of Eugenes downtown core. Intended to address public safety concerns, the ban has been criticized as a thinly veiled way to exclude homeless people.
Theres no foot traffic outside of downtown, Tarry said, making it impossible for him to make money. Im dead in the water in this town now. They have successfully run me out of town.
Eugene is a mid-sized city once dominated by logging but now by the University of Oregon. During a one-night homeless count, about 1,500 people were tallied in the county at large, and in Eugene, as in other locations on the west coast, they must grapple with a tight supply of affordable housing and a low vacancy rate.
The city allows the operation of authorized encampments and permits homeless people to sleep in their cars without being disturbed by the police. But some say that legislation such as the canine ban in effect criminalizes homelessness, echoing a ban on sitting and lying on Waikiki sidewalks and a Denver ban on unauthorized camping.
The dog ban comes in the context of Eugenes intense efforts to revitalize its downtown; one report found there had been investments of over $220m of public and private money in a five-year period. It is now thronged with shoppers, students, buskers, and the thousands of people who use the Eugene public library each day.
Eugene has previously tried to regulate its streets with an ordinance that allowed for the exclusion of people from downtown after they had been cited for criminal behavior; over half of those excluded were homeless, which caused an outcry. In any event, the ordinance expired in 2013, and complaints to police originating downtown have risen by almost half in the last three years, while animal welfare officers have been called out far more frequently than in the past.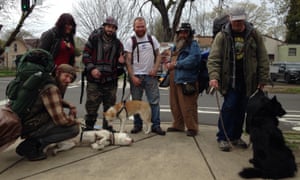 Read more: https://www.theguardian.com/us-news/2017/apr/15/eugene-oregon-dog-ban-homeless