Tennessee Will Soon Have First Statewide Animal Abuse Registry
April 16, 2018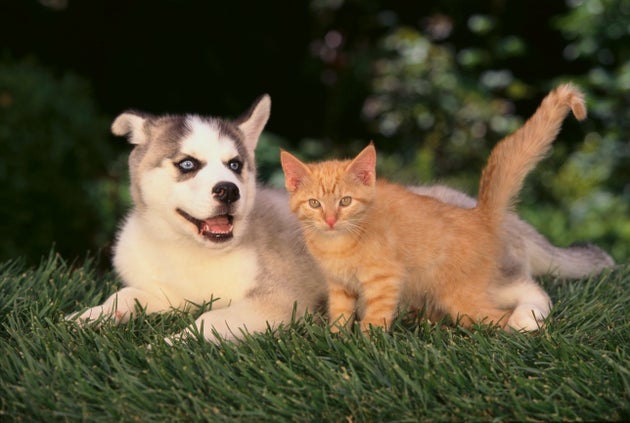 Tennessee is less than two months away from having this country's first statewide animal abuse registry.
The registry will be a public, online listing of anyone convicted of animal abuse in the state. First-time offenders will remain on the registry for two years after their conviction. That gets upped to five years, for subsequent convictions.
"We proposed this law not just to take a stand against animal cruelty, but to take concrete action to prevent abuse and deter those who repeatedly engage in the torture and killing of animals," state Sen. Jeff Yarbro (D), who sponsored the bill creating the registry, told The Huffington Post.
The Tennessee Animal Abuser Registration Act was signed into law this past spring. It's gaining attention — and building enthusiasm — as folks ready for the law to go into effect on Jan. 1.
"There are going to be consequences" to harming animals in Tennessee," said state Rep. Darren Jernigan (D), the bill's sponsor in the House. "If you're going to burn a cat or kick a dog, you're going to pay for it."
Amber Mullins, spokesperson for the Humane Society of Tennessee Valley, said she sees this registry as helpful both in keeping animals out of the hands of abusers — and hopefully providing a disincentive to committing future abuse.
"The registry is public record so any shelter, rescue group or any member of the general public can look through the list on the website before finalizing an adoption or rehoming a pet," she said. "A public registry like this will hopefully serve as a deterrent to those who are about to commit a crime."
Registries are currently under consideration in a handful of other states. Outside of Tennessee, animal abuse registries are in effect now in some cities and counties — New York City's, for example, was implemented about year ago.
These registries are not without criticism, even in the animal welfare world.
Wayne Pacelle, Humane Society of the United States president, argued in a 2010 blog post that the resources put into such registries — which have been proposed in various forms for years — might better be used toward mental health care and enforcement of animal cruelty laws.
He also wondered if they could have negative unintended effects.
"Shaming [animal abusers] with a public Internet profile is unlikely to affect their future behavior — except perhaps to isolate them further from society and promote increased distrust of authority figures trying to help them," Pacelle wrote.
A spokesperson from the Humane Society said that the organization's position remains the same, five years later.
Yarbro said that Tennessee's registry won't take resources away from any other law enforcement, or mental health treatment, efforts.
"It does provide at least one additional tool" for shelters and rescue groups, in determining how to place pets in homes, meantime, he said.
It's a tool that he hopes other states will also choose to take up, following Tennessee's lead — not just for the sake of animals. but for the states' human residents, as well.
"Given the documented link between abuse of animals and violence against people," Yarbro said. "I think states should consider registries and numerous other measures to put a stop to such cruelty."
That hope is echoed by Scott Heiser, a senior attorney with the Animal Legal Defense Fund and head of the ALDF's criminal justice program.
Heiser said he, too, is "very pleased with the new Tennessee law" and hopes it may pave the way for other states to adopt similar registries, by "[demonstrating] that these laws are highly effective in supporting better decision-making by those who are placing animals in new homes."
Jernigan said he hopes to make Tennessee's animal abuse laws stronger, and to add more features to the registry, in coming years.
Now, though, he's just eager for his state's animal abuse registry to be up and running.
"I'm so excited about it going online," he said. "I just wish it would happen now."
Read more: http://www.huffingtonpost.com/